Get A Free Quote Now! Call Now: 07377 706 620
Welcome to scrapcar-london.com! We are pleased to offer a comprehensive car scrapping service that caters to all your needs in London and Essex.
To obtain a quote, you can either give us a call at 07377 706 620 or simply fill out our online form. We guarantee a hassle-free experience and top-quality service that you can trust.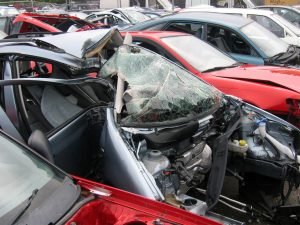 Scrap Car Collection Brent
Looking to scrap your car in Brent? Look no further! We offer a top-notch Brent car scrapping service with the best prices in town. No hidden fees, no surprises – just honest and transparent pricing.
We understand that life can get busy and finding time to deal with scrapping a car can be a hassle. That's why our Brent car scrap service is operated 7 days a week and we offer flexible hours to make the process as easy and stress-free as possible for you. We will guide you through the process and ensure it's straightforward.
We are a registered company with the Environmental Agency, so you can trust us to handle your car responsibly and in accordance with all relevant laws and regulations. Our drivers collecting scrap cars follow and comply with car scrappage laws, ensuring that the process is not only convenient but also legal and ethical.
Is your car just taking up space in your garage or has it broken down and become a burden? Or maybe you're looking to make some quick cash. Whatever the case may be, we're here to help. As one of the leading Brent car scrappage specialists, we always provide our customers with a great quotation, and sometimes even more than the scrap value of the car.
Don't worry if your car doesn't start or is in poor condition. We buy any car, any make and model, no matter its condition. So, you can be assured that choosing us for the removal of your scrap car is the right choice.
We collect cars in any condition, including unwanted vehicles, MOT failures, non-runners, damaged cars, and end-of-life cars. No matter the condition, we are here to help you get rid of your car in a hassle-free and environmentally responsible manner.
Best Scrap Price Paid in Brent
At our company, we believe that our customers always come first. That's why we offer the best prices for your scrap car in Brent. We take pride in our Brent car scrappage service, and our satisfied customers are a testament to the quality of our work.
Did you know that over a million cars are recycled every year in the UK? With six to seven million used cars sold annually, we are proud to be contributing to the recycling efforts across the country.
We understand the importance of responsible car scrapping and disposal, and we take this responsibility seriously. When you choose us for your Brent car scrappage needs, you can be assured that your car will be disposed of in an environmentally friendly and ethical manner.
How Do I Scrap My Car In Brent?
Step 1: Get in touch with us by calling our phone number or filling out the form at the top of the page. We pride ourselves on our prompt service and will aim to get back to you within the hour, although please note that this may depend on the time of day. If you contact us after our opening hours, you may not receive a reply until the next day.
Step 2: One of our licensed drivers in Brent will collect your scrap car at a time that is convenient for you. Our drivers are experienced and knowledgeable, and can legally scrap your car.
Step 3: After collecting your car, we will evaluate its condition. If the car is in good enough condition, we may try to sell it to a buyer. However, if the car is in bad condition, we will scrap it at an authorised treatment facility. Additionally, we may also sell the parts of your car for money.
No Hidden Fees: We are committed to being upfront and transparent about our pricing. We never include fake fees just to reduce the amount we pay you for your car. You can trust us to offer a fair and honest price.
Hassle-Free: We understand that scrapping a car can be a hassle, which is why we make the process as simple as possible. Our licensed drivers will turn up, pay you, and leave – it's that easy!
Cash Paid on Arrival: We offer cash in hand on arrival, so you don't have to wait for a check to clear or deal with any other delays.
Environmentally Friendly: We take the environment into consideration when scrapping a car. We only use authorised treatment facilities that follow strict guidelines for disposing of vehicles in an eco-friendly manner.
Free Collection: We offer free collection, so you don't have to worry about any extra fees or charges.