Get A Free Quote Now! Call Now: 07377 706 620
Thank you for considering Scrapcar-london.com for your car scrapping needs. We are proud to offer our services throughout Essex and London.
To get a quote, please call us at 07377 706 620 or fill out a form and we will respond promptly.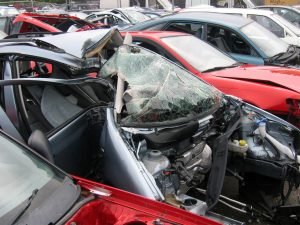 Scrap Car Collection Tower Hamlets
Looking to scrap your car in Tower Hamlets? Look no further than our Tower Hamlets car scrapping service, which offers the best prices in town. Unlike other companies, we don't charge hidden fees. Our service operates seven days a week, because we know life can get busy and finding time to deal with scrapping a car can be difficult. We offer flexible hours and make the process as easy as possible for you. When you're ready, we'll guide you through the process and make it straightforward.
We're registered with the Environmental Agency, so you can trust us. Our drivers are licensed and follow all car scrappage laws.
Scrap My Car Tower Hamlets
If you have a car that has been sitting in a garage or has broken down, or if you want some quick cash, then get in touch with us. We are one of the leading Tower Hamlets car scrappage specialists, and we always offer our customers a great quotation, and sometimes we offer more than scrap value.
You might be thinking, "my car doesn't start," but we buy any car, any make, and model, and we refuse nothing. So, you can't go wrong by choosing us for the removal of your scrap car.
We collect cars in any condition, including:
Unwanted
MOT failures
Non-runners
Damaged
End of life
Best Scrap Price Paid in Tower Hamlets
At Tower Hamlets Car Scrappage, our customers are our top priority. That's why we offer the best price for your scrap car in Tower Hamlets, and have received many positive reviews from satisfied customers.
Did you know that over a million cars are recycled every year in the UK, and six to seven million used cars are sold? We are proud to be part of the effort to recycle and dispose of cars responsibly across the UK.
How Do I Scrap My Car In Tower Hamlets?
Step 1: Get in touch with us by calling our phone number or filling out the form at the top of the page. We'll respond within an hour, but please note that if you contact us outside of opening hours, you may not hear back until the next day.
Step 2: One of our licensed drivers in Tower Hamlets will come to collect your scrap car.
Step 3: Once we have your car, we'll assess its condition. If it can be sold, we'll try to find a buyer for it. If it's in bad shape, we'll scrap it at an authorized treatment facility. We can also sell the car's parts for extra money.
20 Years of Experience: We have two decades of experience under our belts and we know what we're doing when it comes to car scrappage.
No Hidden Fees: Unlike some of our competitors, we don't add on fake fees that reduce the amount of money you get. We're honest and transparent about our prices.
Hassle-Free: We make it easy for you by showing up, paying you on the spot, and then leaving. It's that simple.
Cash Paid on Arrival: We offer cash in hand as soon as we collect your scrap car. No waiting around for payment.
Environmentally Friendly: We care about the environment and always scrappage cars at authorized treatment facilities, where we recycle as many parts as possible.
Free Collection: We don't believe in charging you extra for collection. The price we quote you includes collection, so there are no surprises.